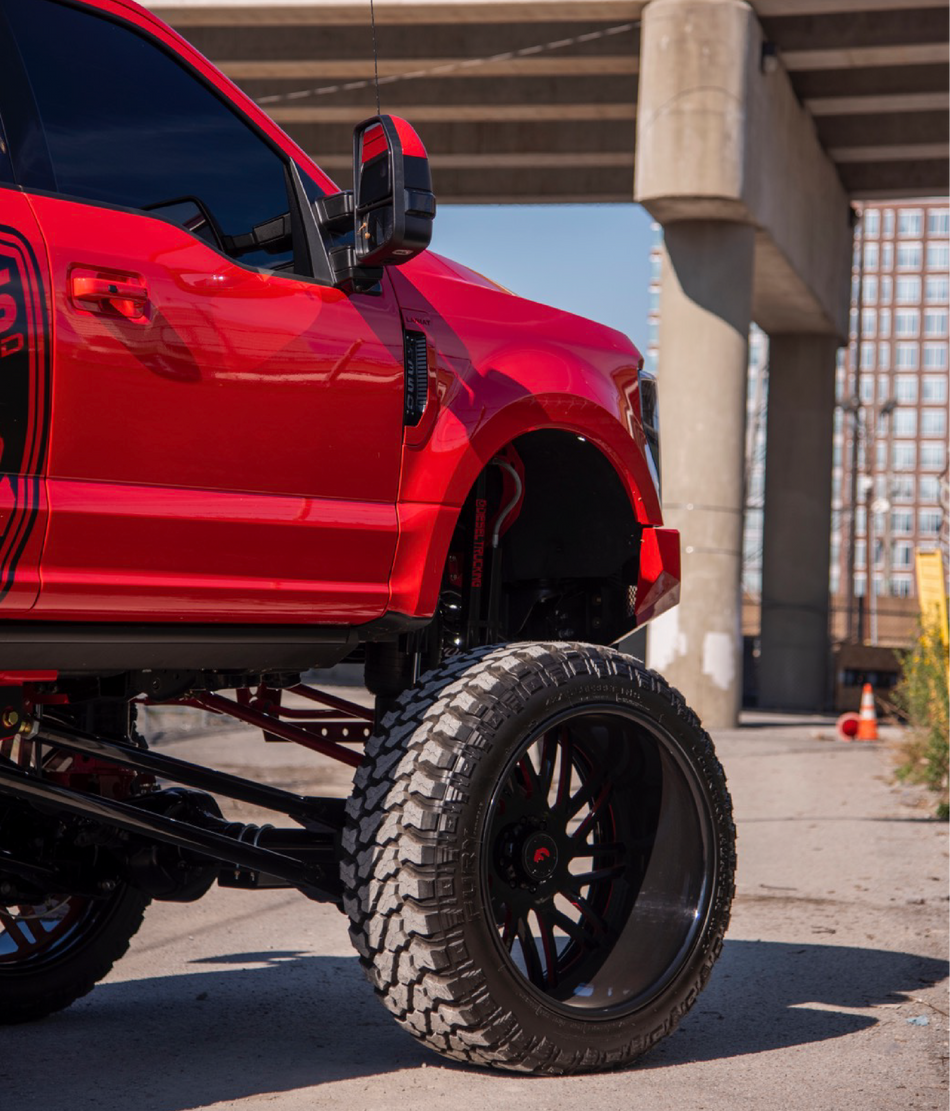 Our story
Diesel Trucking was started in the summer of 2013, by Cade Smith. We began with our Instagram page @dieseltrucking, which started as a passion to share images and content of diesel trucking, specifically lifted trucks, with our followers. We quickly began to gain traction on Instagram as we grew to 10,000 followers within our first four months of starting the page. As time progressed, we continued sharing content and networking with other pages, which had led us to reach 100,000 followers within a year of opening the page. We continued to follow these growth patterns, and had reached 250,000 followers before we were two years old. As the business continued to grow year after year, we reached our long-time goal of 1,000,000 followers in January of 2019. We have blessed with being able to enjoy something that began as a passion, and has turned into a business within an industry that we are proud to be part of! Thank you for the continued support from each and every one of our followers, we wouldn't be here today without you!
Shop Now
Submissions
We love to see content submitted from our followers or customers, and enjoy sharing your photos with our followers. We would love for you to share your photos of our products and diesel trucks.
To be featured on our page all you have to do is submit your content.
Submit your content
To have your photos and videos posted to our Instagram, please submit them to the following places with your Instagram username included:

Instagram: @dieseltruckingEmail: Dieseltrucking@yahoo.com